Concealed Carry Shoulder Holsters: Pros and Cons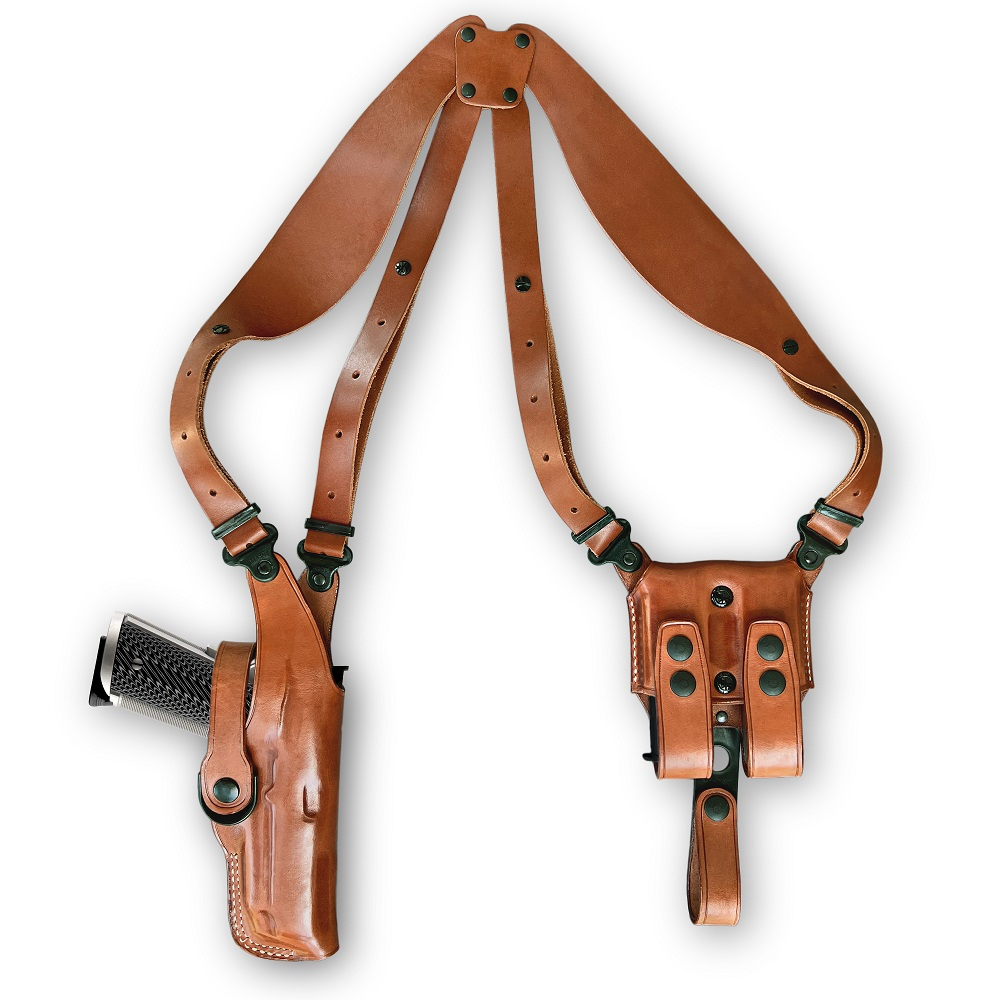 As an avid gun owner, finding a comfortable shoulder holster can be a major challenge. The last thing any gun owner wants is a holster that is uncomfortable or causes pain after prolonged wear. For this reason, we have curated this guide to help gun owners find the best comfort fit shoulder holster for all day wear. Keep reading to learn about the various factors you should consider when making this important purchase.
1. Material:
Choosing the right material is essential in finding a comfortable shoulder holster. The material should be breathable to keep you cool, tough enough to withstand daily wear and tear, and yet lightweight enough to ensure maximum comfort. High-quality materials that meet these criteria include leather, nylon, and Neoprene. Leather is a popular choice because it is durable and adapts to the body's contours, while nylon is known for its strength and versatility. For those looking for more stretch, Neoprene is a great alternative as it molds to the body's frame.
2. Design:
The design of a shoulder holster can drastically affect its comfortability. A properly designed shoulder holster ensures that the weight of your firearm is evenly distributed across the shoulders and the back, thereby reducing tension in your neck from an unbalanced holster. The holster should be adjustable for a customized fit and accommodate various body sizes. A comfortable holster will also become unnoticeable after a few minutes of wearing. Therefore, look for a design that is minimalistic, allows for easy access, and does not impede movement.
3. Compatibility:
Ensure that the shoulder holster you plan to purchase is compatible with your firearm. A holster for a small frame pistol may not work well with a large frame revolver. It is essential to read through the product description or consult with experts to determine compatibility. A mismatch between the firearm and the holster can lead to discomfort or, worse, an unsafe condition.
4. Padding:
While not all shoulder holsters have paddings, it is advisable to consider one that has some level of padding. Padding placed on the back and shoulder straps helps reduce the discomfort and pain that can arise from carrying your firearm for extended periods. It also makes the holster adjustable since the padding can be increased or removed according to individual preferences.
5. Durability:
A high-quality, durable shoulder holster can last for years of daily use. Always factor in durability when searching for a comfortable shoulder holster. The durability of the holster is determined by the quality of materials used, the stitching quality, and the overall design.
A shoulder holster is undoubtedly one of the most convenient and comfortable ways to carry your firearm, primarily if you plan on wearing it for extended periods. The key is to ensure you have a comfortable shoulder holster that meets your needs. Consider the factors listed above before making your choice so that you know that you are making a well-informed decision. By following these guidelines, you are sure to find the best comfort fit shoulder holster for all day wear. Happy shopping!