Creative Ways to Shop Free on a Budget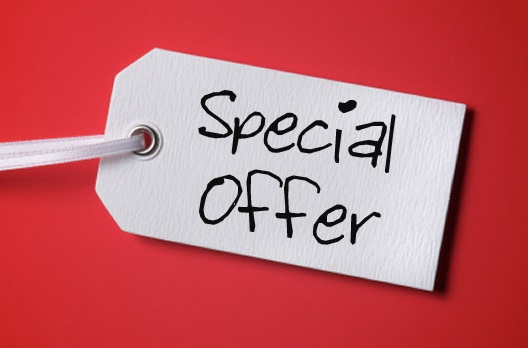 Shopping can be an enjoyable experience, but it can also be costly. Especially for those who want to save money on everyday expenses. With the right shopping strategy, you can continue to shop and save money at the same time. It is not only about the discounts, you can also discover alternative ways to shop for free. This blog post will share creative ways to shop for free when you are on a budget.
1. Participate in Online Surveys: Nowadays, many research companies are looking for consumer opinions on their products or services. In return for taking part in surveys, they offer free products or gift cards. You need to complete certain surveys for companies and earn points. These points can then be used to redeem for free products. Sites like Swagbucks, Survey Junkie and Vindale Research offer surveys and allow their users to redeem rewards points they accumulate over time.
2. Attend Product Launch Events: If you stay up-to-date with new product releases, you can take advantage of attending exclusive product launch events. These companies send out invitations to select customers to test and give feedback on their products and receive the product for free. You can also promote viral campaigns by sharing product information on social media platforms.
3. Coupon Stacking: Many retail stores have coupons available for their customers. However, what many people don't know is that you can stack these coupons to add value to your purchases. Although some companies only allow one coupon per purchase, many retailers will allow you to stack offers. For example, using both a percentage discount coupon and a dollar-off coupon within one transaction can enhance your savings and make the purchase free or nearly free.
4. Free Sample Websites: Many websites offer free samples of products or products in exchange for reviews. All you need to do is follow the instructions posted by the website. Some popular websites to get free samples include PINCHme, Freeflys, and SampleSource, and others. Before using these websites, it is important to check the authenticity of these offers.
5. Participate in Book or Clothing Swaps: Clothes and books can add up quickly, especially if you're looking for specific items. Participating in clothing or book swaps is a great way to shop "free". Check out local clothing or book swaps, thrift stores, or Facebook groups where individuals can trade items for free. It is also a chance to meet new friends with shared interests while saving money.
Conclusion:
Shopping for free can be a fun and rewarding experience, especially for those who are on a budget. These creative ways to shop for free are not only beneficial for saving money but also for discovering new products. Whether taking online surveys or attending product launch events, there are many ways to save money and get free goods. So, why not give these money-saving hacks a try and be surprised at how much you save?