How the Microsoft Surface Pro 8 Outperforms Its Predecessors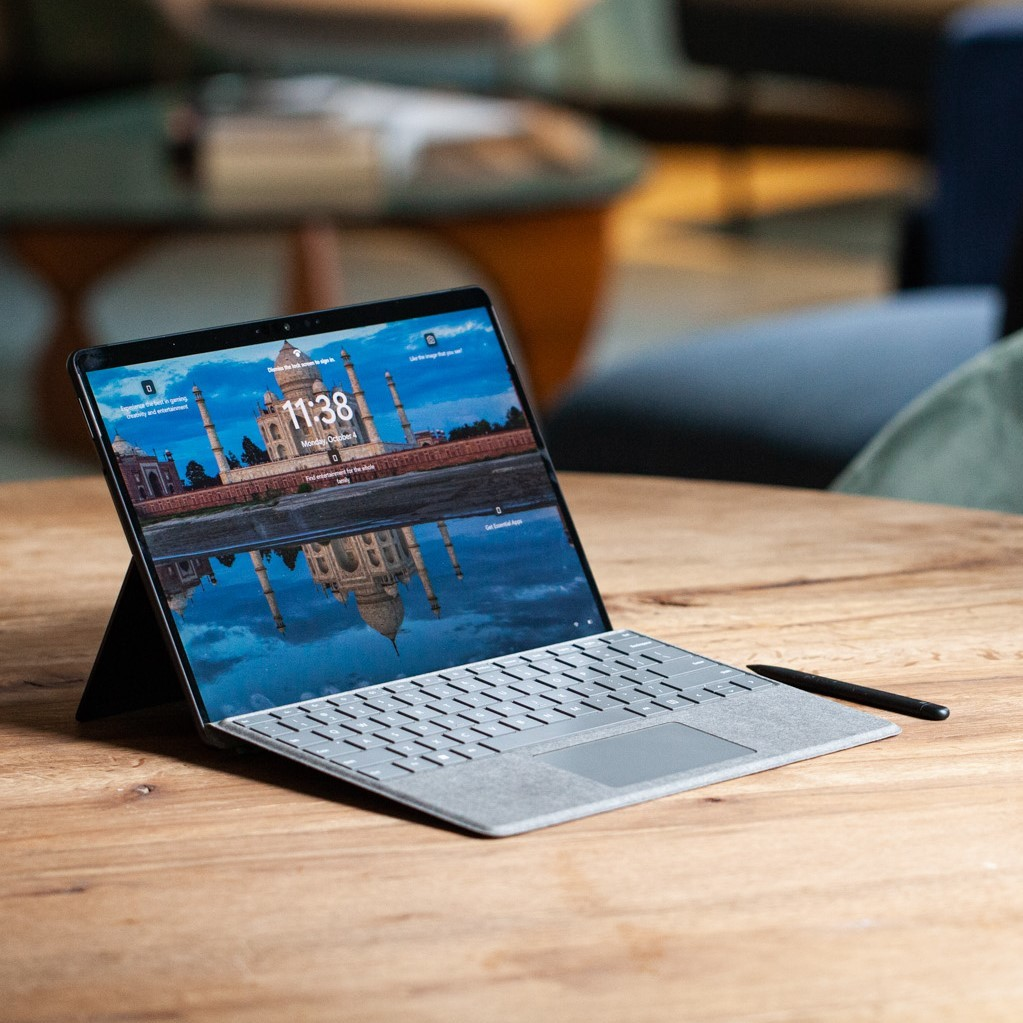 Microsoft has released the newest addition to its line of Surface devices, the Surface Pro 8. This device is set to elevate the way we use our mobile devices, combining portability, functionality, and power. The Surface Pro 8 comes with exciting features that aim to enhance productivity, whether you're working remotely or in an office. In this blog post, we will explore the features of the new microsoft surface pro 8 and how they can help improve your work and lifestyle.
Design: The Surface Pro 8 boasts a sleek and modern design with slim bezels, making the display area much larger than previous Surface models. The device is built with a magnesium casing that gives it a premium and durable feel. The Surface Pro 8 can transform from a laptop to a tablet, making it an incredibly versatile device. Its kickstand can adjust to any angle, making it comfortable to use in any environment.
Display: The Surface Pro 8 features a 13-inch PixelSense Display with 120Hz refresh rate and a 2880 x 1920 resolution that makes images and videos look crisp and clear. The touchscreen display also supports the Surface Slim Pen 2, making it easy to write and draw with precision. The Surface Pro 8's brightness can adjust based on the surrounding light, making it more comfortable for your eyes to use for extended periods.
Performance: The Surface Pro 8 is powered by the latest 11th Gen Intel Core processors, making it evidently more powerful than its predecessors. Its CPU is partnered with the Intel Iris Xe graphics, making the device more efficient in running graphics-heavy applications. You can also choose your Surface Pro 8 to have up to 32GB of RAM and up to 1TB of SSD storage, providing you with more than enough space to save your files and documents.
Connectivity: The Surface Pro 8 comes equipped with Wi-Fi 6 and Bluetooth 5.1, offering lightning-fast connectivity that enables fast file transfer and reliable connection to other devices. The device has two USB-C ports and a Surface Connect port, providing you with enough ports to connect your external devices and power source.
Battery Life: The Surface Pro 8's battery life is significantly better than its predecessors, with up to 16 hours of runtime on a single charge. You can work or stream your favorite shows without worrying about running out of power, as the device can last you throughout the day. The device features a fast-charging feature that can provide you with up to 80% battery charge in just under an hour.
Conclusion:
Microsoft's Surface Pro 8 is a must-have device for professionals who are looking for a device that can enhance productivity and mobility. The device's sleek design, a bigger screen, fast performance, connectivity, and battery life are just some of the features that make it an excellent buy. The Surface Pro 8's versatility makes it suitable for professionals who work remotely or at the office. Its laptop-to-tablet transformation makes it ideal for taking notes, drawing, and working on the go. The new Surface Pro 8 is a must-have device, and there is no doubt that it will leave you impressed. Get your hands on one today and see for yourself how it can revolutionize the way you work and live.